Point de résistance / Point of resistance
 
Projecteur sur table, led, hélium / Projector on the table, led, helium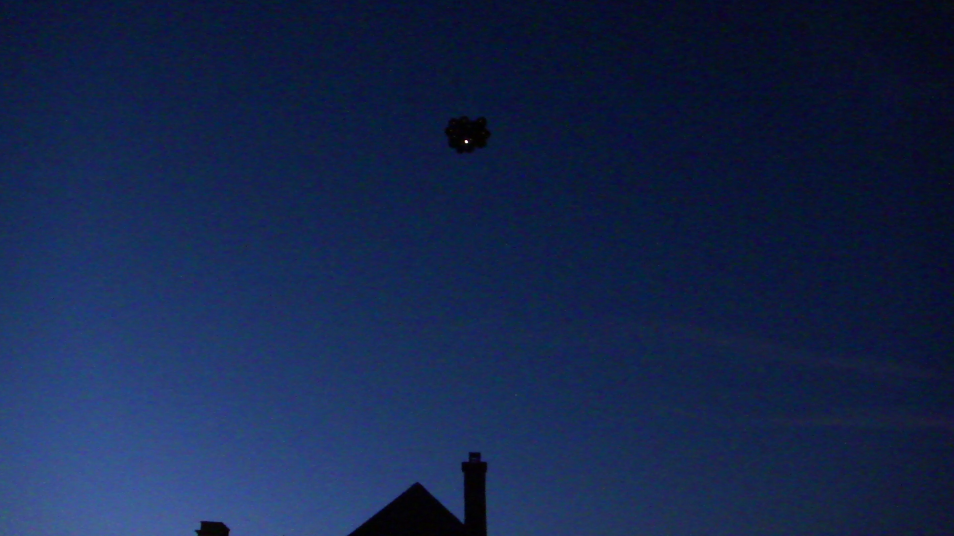 Un projecteur Super 8 est posé sur une table, devant une fenêtre ouverte.
Sur le projecteur, la bobine de film à été remplacée par du fil de pêche.
Celui ci est tendu vers l'exterieur et s'échappe par la fenêtre. Au bout du fil, une
petite led attachée à des ballons gonflés à l'helium disparaît dans le noir de la nuit.
La petite led devenue étoile se meut dans le ciel, étrangement.
Cette lumière semble résister, au loin, residu d'un film possible, évadé dans les airs
pour ne devenir qu'un point.
 
A « Super 8 » projector is put on a table in front of an open window.
On the projector, the film reel has been replaced by a fishing line.
Then, it is tightened outside, through the window. At the end of the line, a small LED
fastened to helium balloons blends into the darkess of the night.
After that, it becomes a star and twirls in the sky, eerily.
This light seems to resist, far away, like a sort of waste from of a (possible) film,
flying away in the air until it is reduced to a little dot.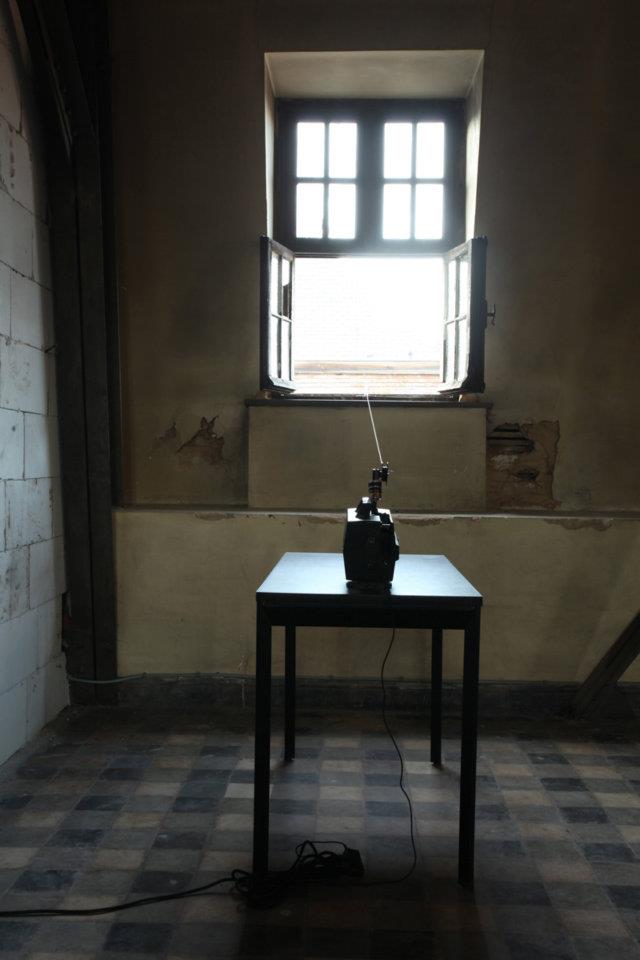 Dispositif installé dans l'ancienne bibliothèque de Tournai
 
   Device installed in the old library, in Tournai