L'horreur de la lumière / The horror of light 2010
 
Projecteur, photo, journal sur table /
Projector, photo, newspaper on the table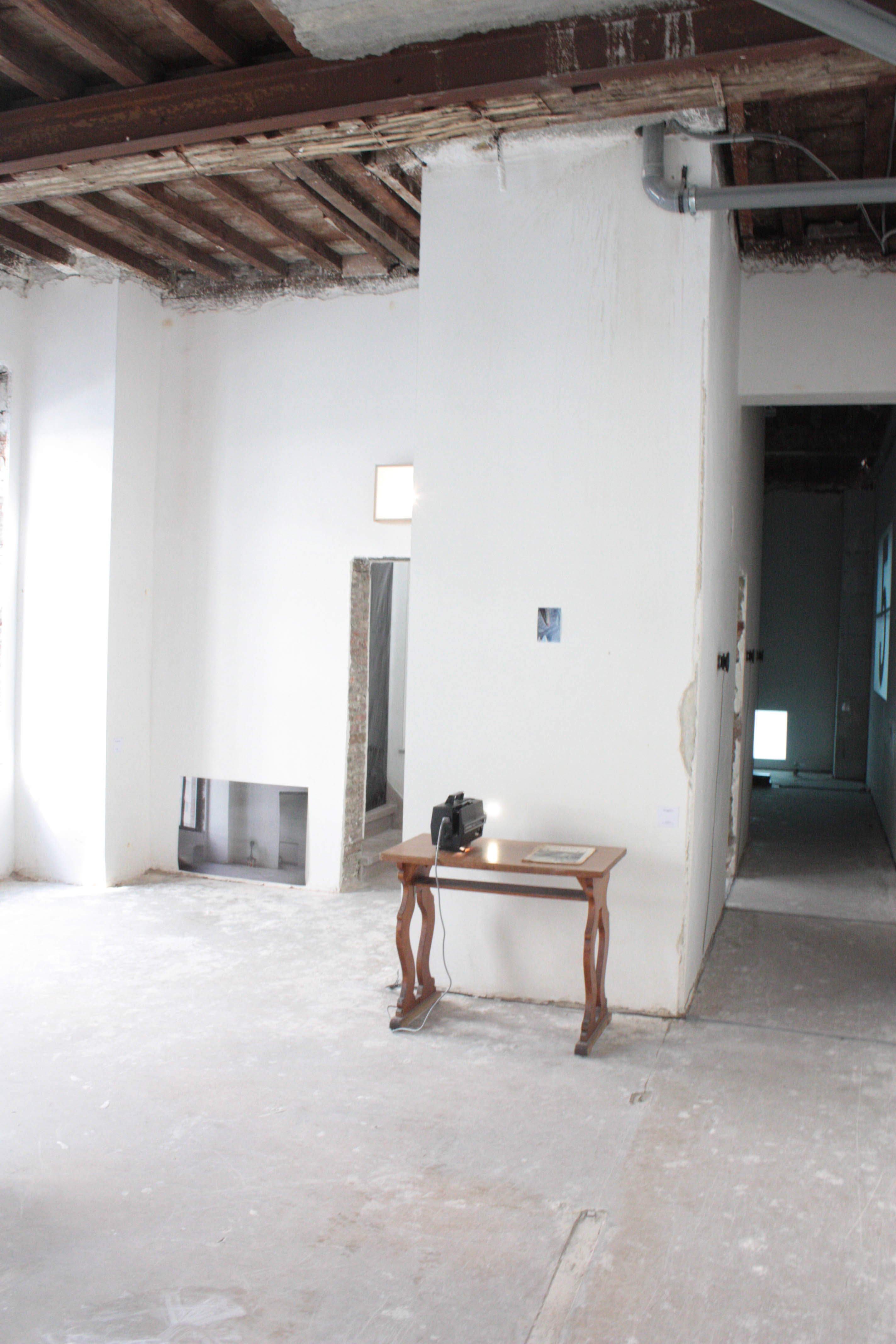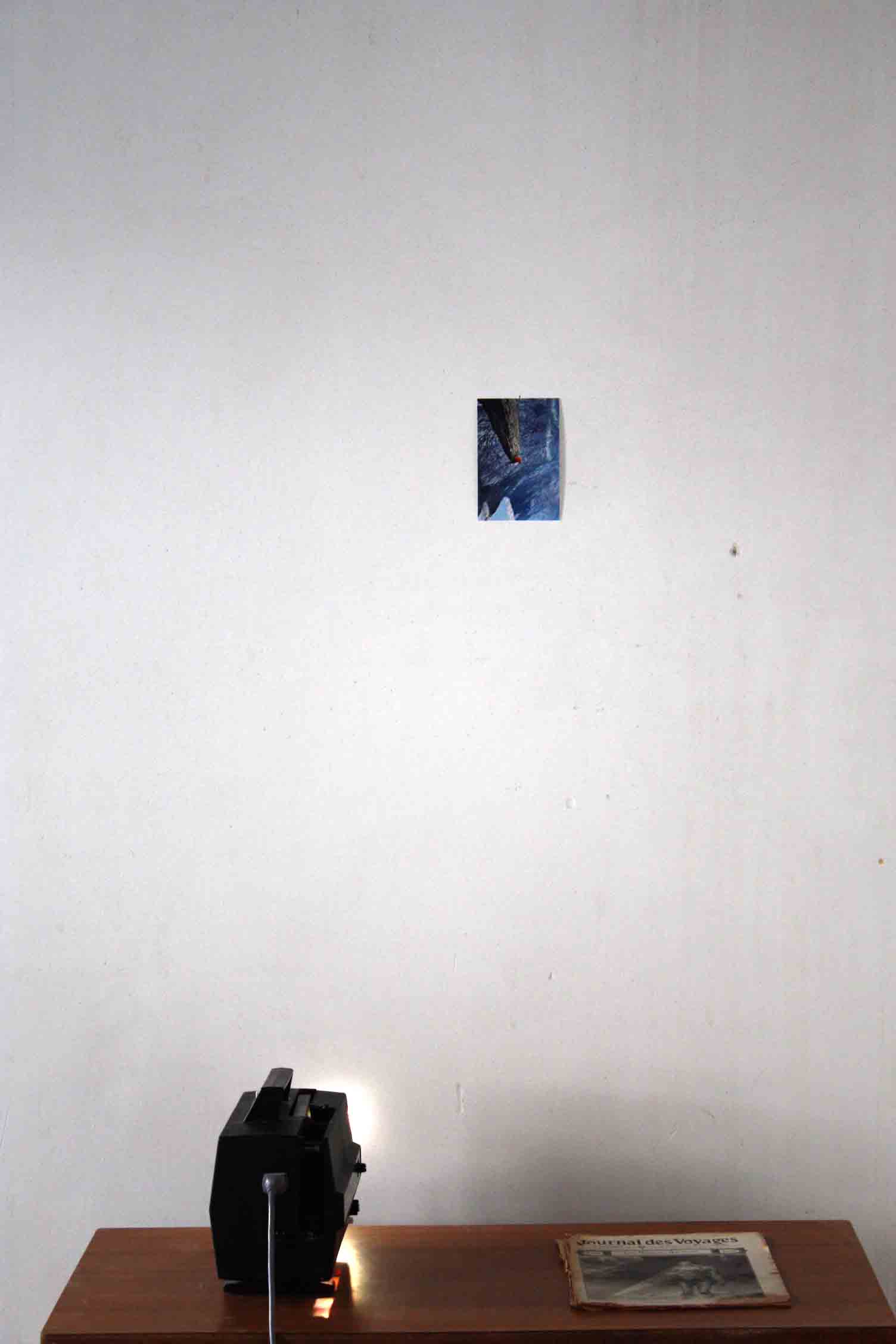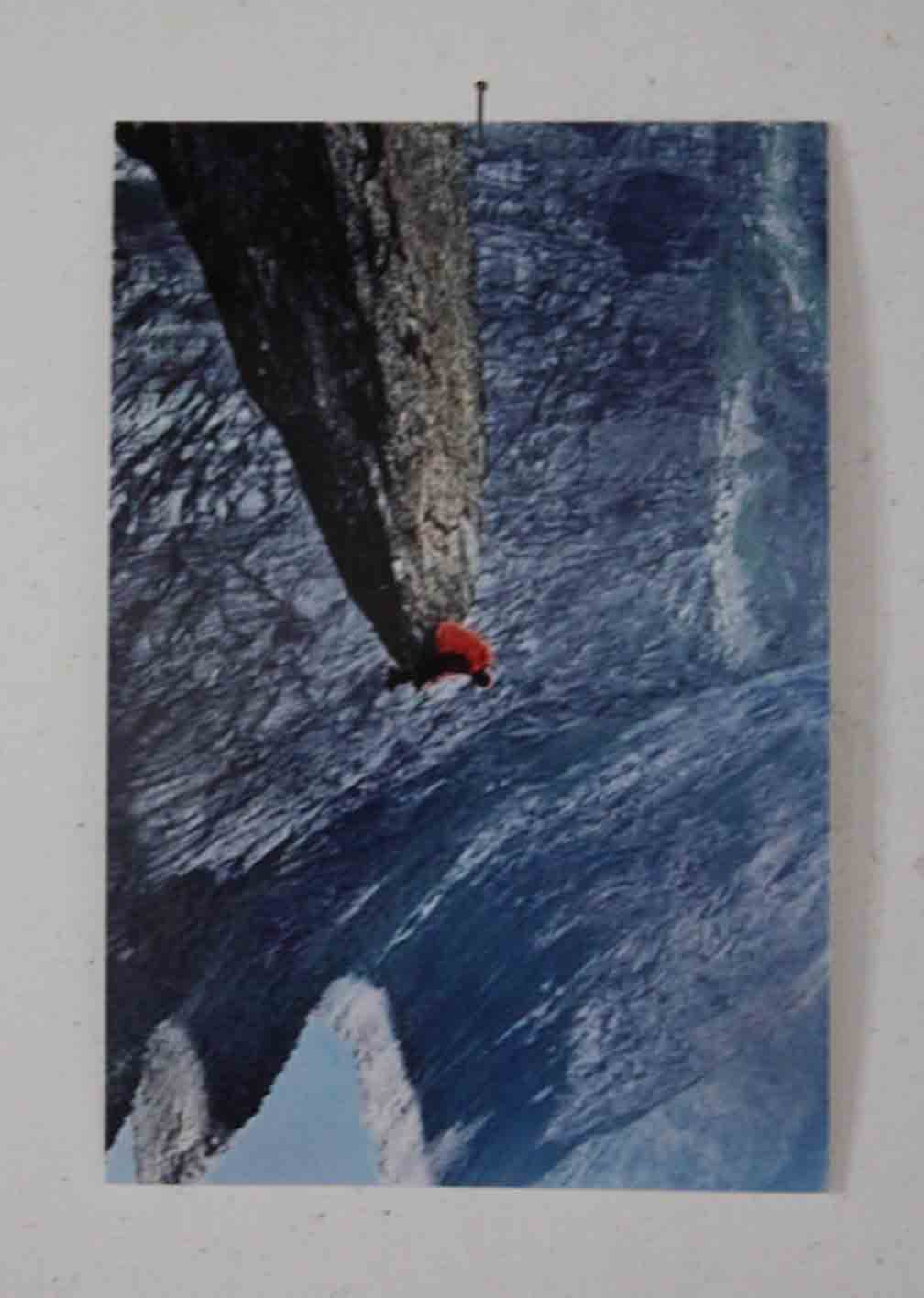 Photo retournée, un homme assis au bord du vide.
 
Upside down image, a man sitting on the edge.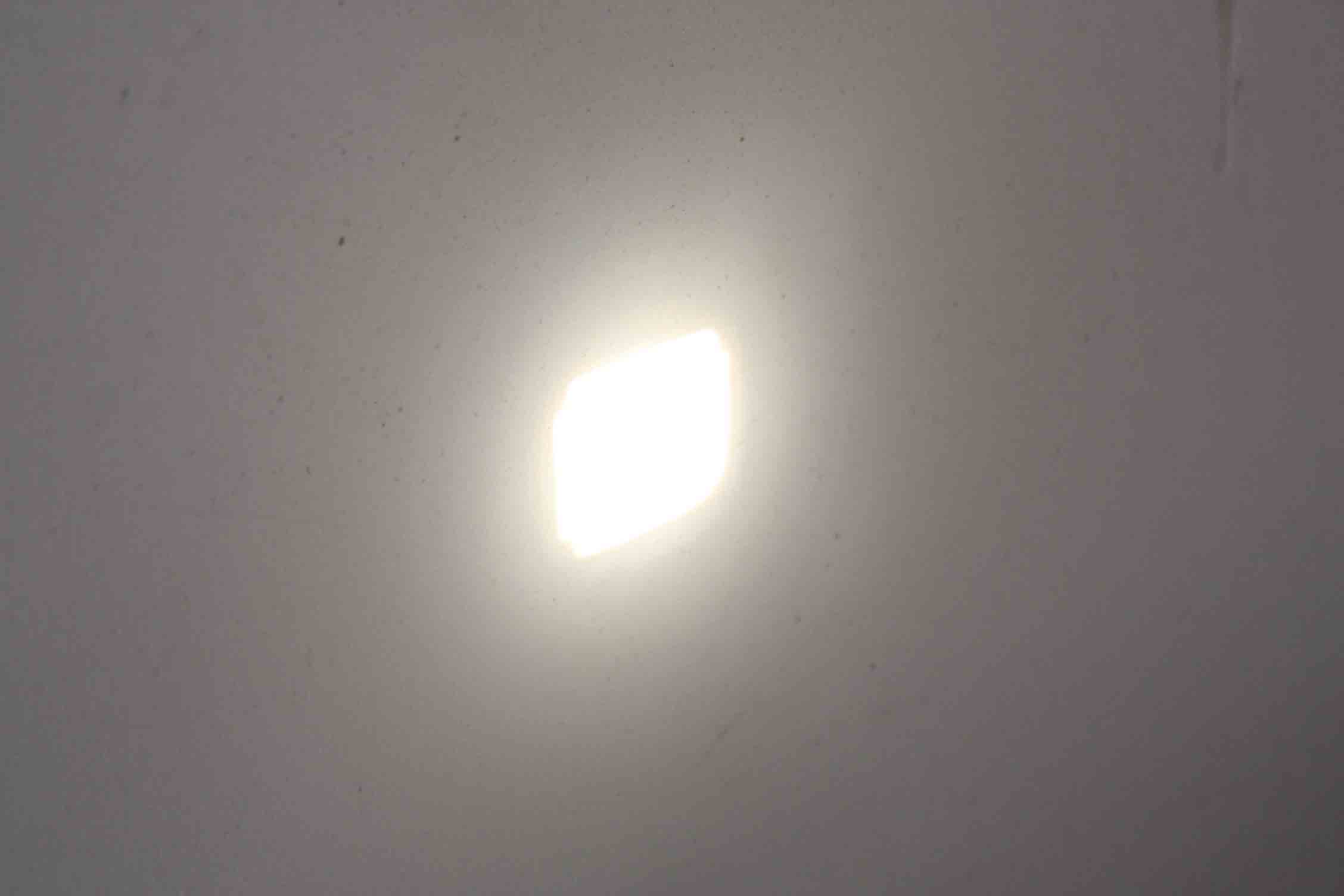 Un projecteur Super 8 est au plus près du mur, sans pellicule.
Un point aveuglant se crée. La vibration semble ouvrir le mur.
 
A super 8 projector, close to the wall without film.
A blinding spot is created. The quiver seems to open the wall.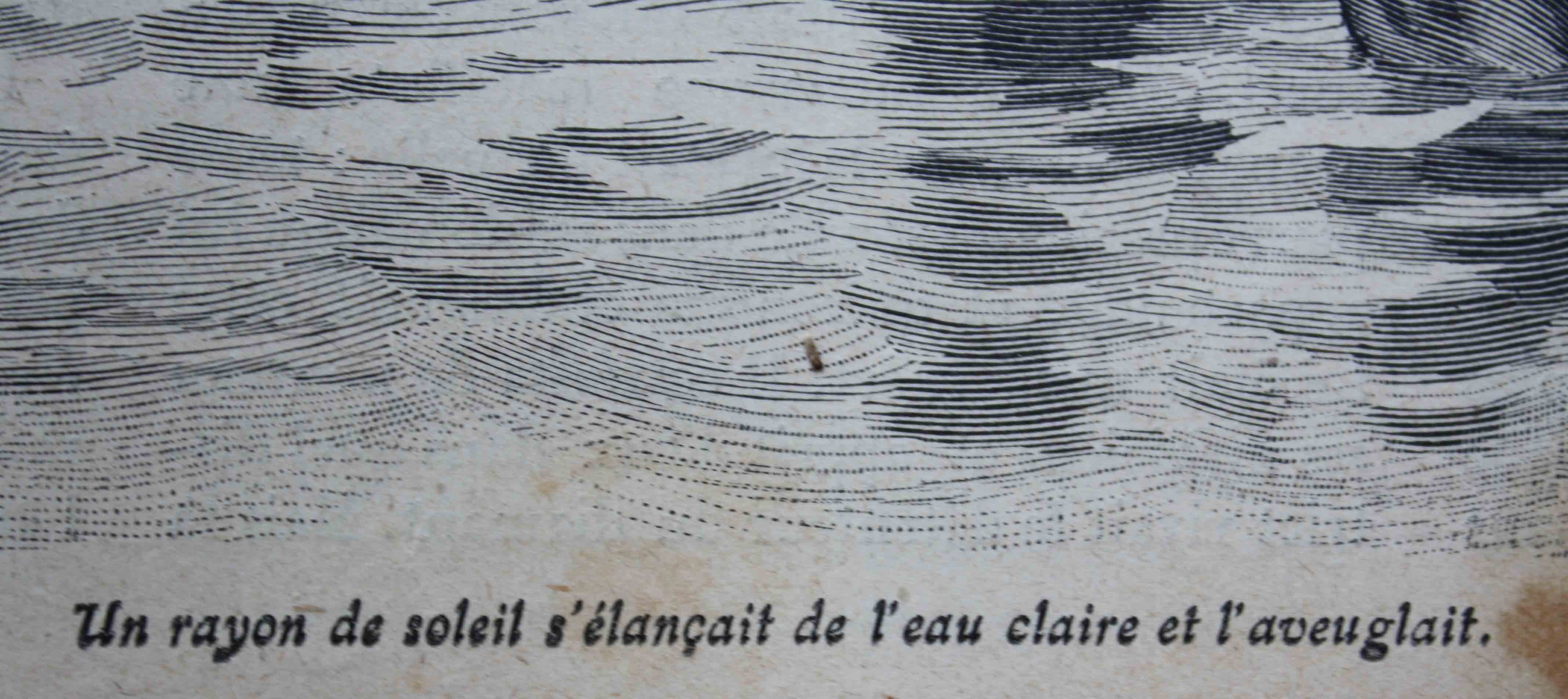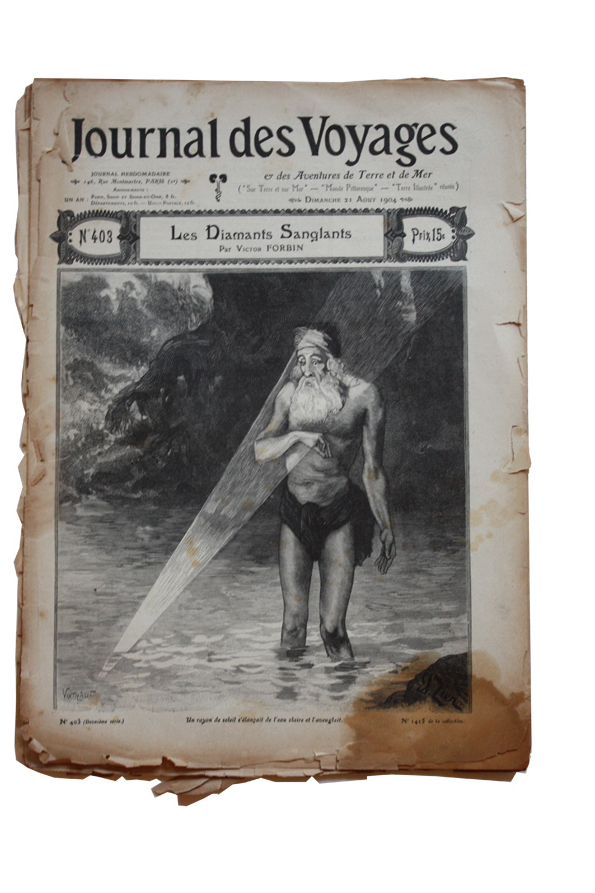 Couverture du Journal des voyages (1907).
Légende: «Un rayon de soleil s'élançait de l'eau et l'aveuglait».
 
Cover of "Journal des voyages" (1907).
Caption: «A ray of sunshine shining from the water blinded him».