Different colors made of tears / Different colors made of tears 2010
 
Téléviseur, huile blanche / Tv, white oil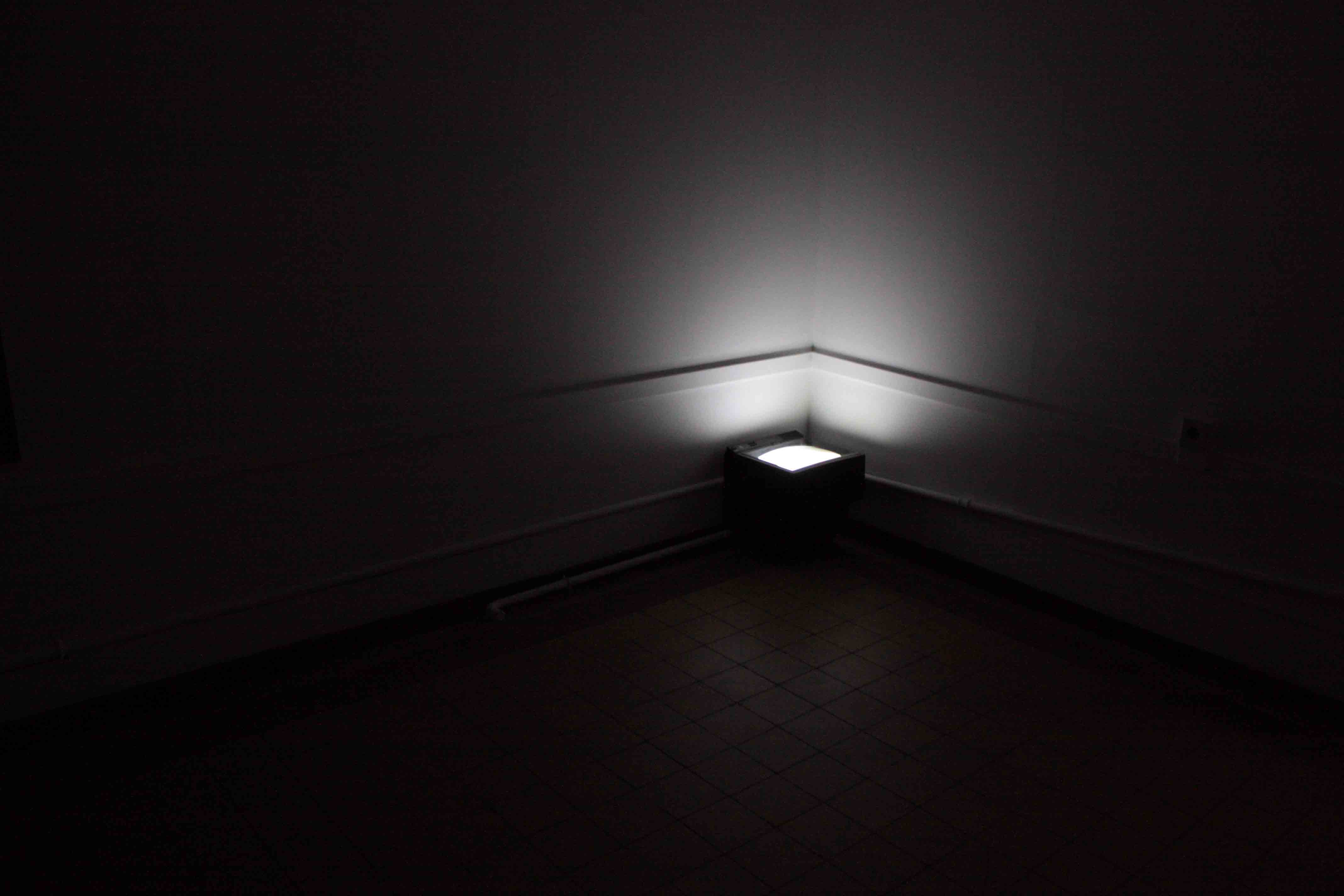 Un téléviseur se tient dans le coin d'un espace, l'écran est blanc. Sa lumière vibre
légèrement comme si il ne trouvait pas d'équilibre.
Une goutte d'huile blanche, déposée sur l'écran en révele les couleurs.
 
The television is set in a corner of the space, screen towards the sky.
This screen is white.  The light issuing from it quivers slighlty, as if it couldn't
find it's balance. On it lays a drop of white oil, revealing the colors of white.