Funambule / Tightrope walker 2011
 
Installation
 
Polypropylène, pieux de cloture, dimensions variables / Polypropylene, variable dimensions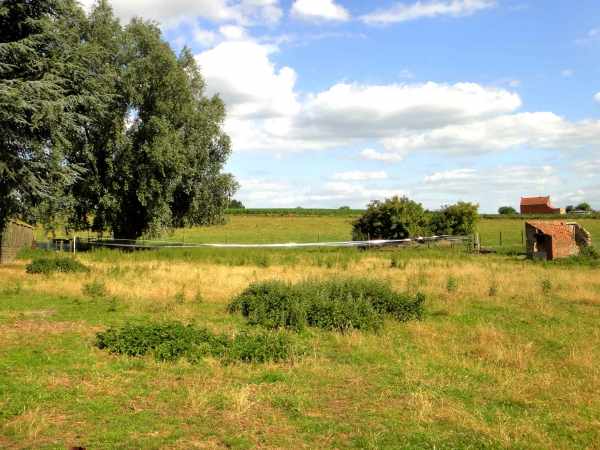 Tendu entre deux pieux de clotures, sur une trentaine de mètres, une bande de polypropylène réagi aux quatre vents. La surface réfléchissante sert de partition au soleil. À certain moment, le matériaux se fond dans le paysage, disparaît, refait surface.
 
A plastic stretched over a thirty meters is to the four winds and reacts by extending
itself. The reflective surface is used as partition for the sun. The material blends
completely into the landscape, it disappears.