L'image d'un son / The image of a sound 2009
 
Platine, LD, trépied, maglite / Turntable, LD, tripod, light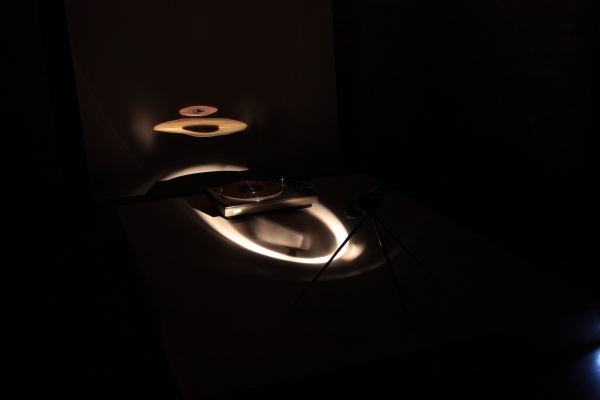 Dans l'obscurité, une source lumineuse percute la surface de deux disques posés sur
une platine. Leur surface se projete sur le mur. Les disques se déforment dans un mou-
-vement d'interpénétration. La lumière lit une surface sonore et la rend image.
 
In the dark, a light hits the shiny surface of two disks on a turntable. Their surface
projects the light on the wall. A seperation appears between the installation and the
projected image. The disks are distorted in a interpenetration movement.
The light reads a surface of sound and makes it an image.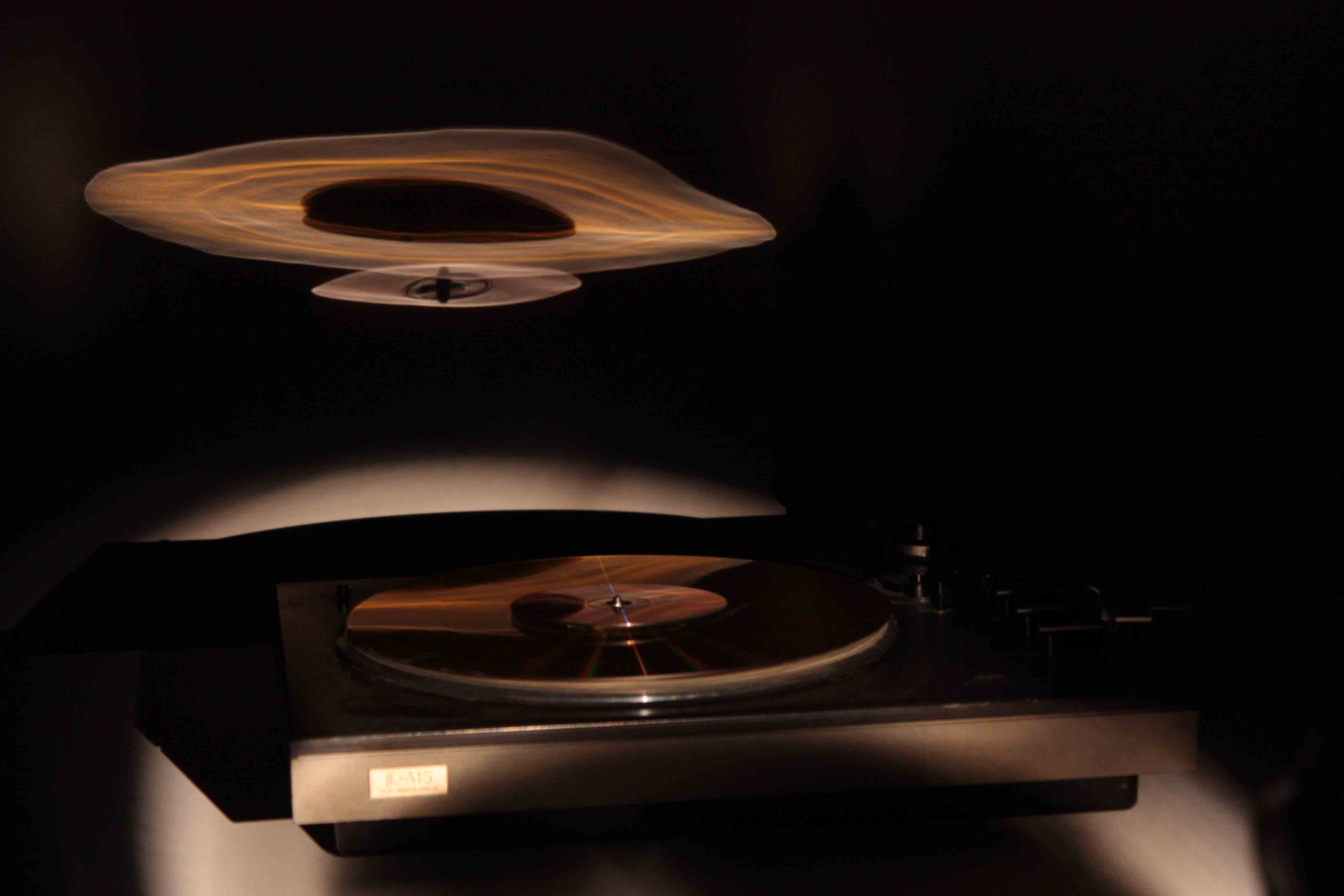 Photos Yoel Pitowsky