Lovebirds / Lovebirds 2010
 
Baffles, ampli, son infrabasse / Speakers, lower bass sound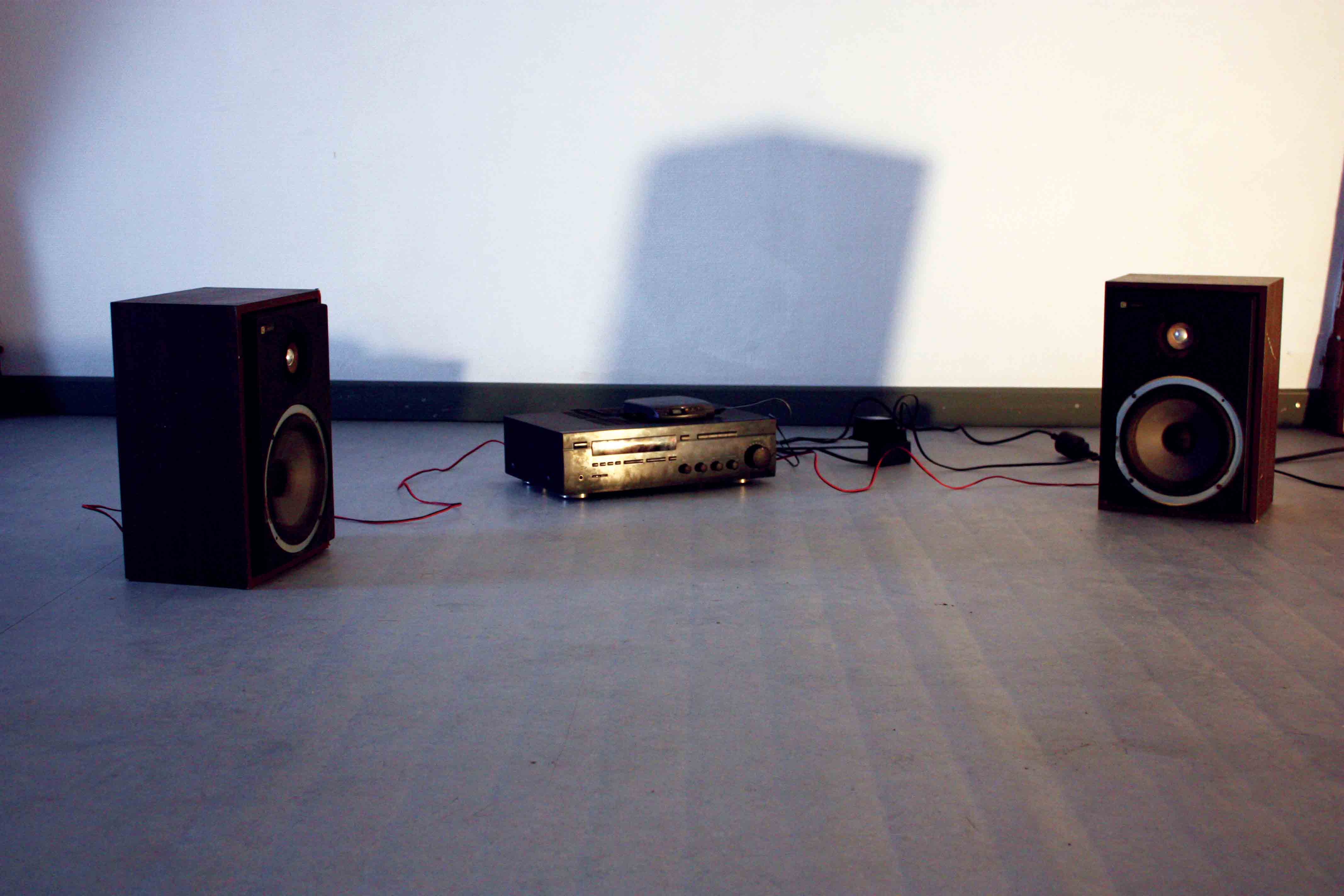 Un son infrabasse traverse deux baffles, celles-ci n' emmettent aucun son . Le woofer
se met à battre de l'intérieur vers l'extérieur. La membrane subit le son infligé, elle
réagit physiquement dans l'impossibilité de traduire ce qu'elle reçoit.
Les deux baffles sont reliés par une même pulsation.
 
A lower bass sound goes through two speakers (which issue no sound). The woofer beats
from the inside to the outside. The membrane is subject to the inflicted sound, is
reacts physically, unable to translate what it is receiving.
The two speakers are related by one same beat.