Naufragé / Shipwreck 2011
 
In situ installation
Lampe de poche, fil de nylon, ventilateur sur pied /
Light, fan on tripod
 
Intervention in situ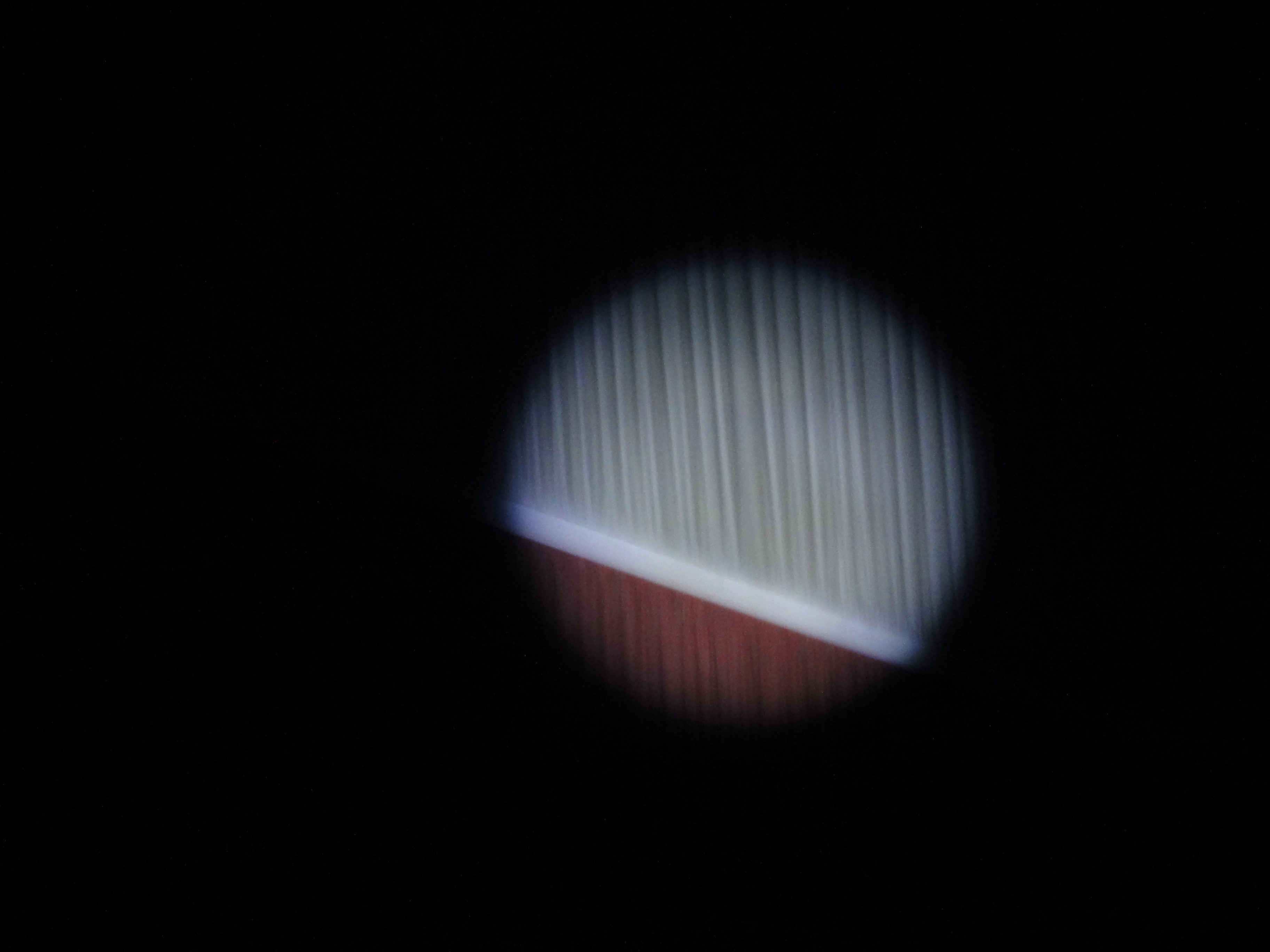 Le cinéma est plongé dans le noir. Un rond de lumière parcourt les murs du lieu sans
jamais en dévoiler l'entièreté.Un ventilateur dirige son souffle vers une lampe de
poche suspendue, il contraint la lumière dans un mouvement aléatoire,à des vitesses
différentes, douces ou violentes.
 
The cinema is immersed into the dark. A light circle runs down the walls in this
place without ever revealing it entirely. A blower directs its breath to a hung
flashlight, it forces the light to move in an unpredictable way at different speeds,
slow or brutal.